Alight, as an avid cyclist and an urban as well as nature cycling fanatic, I have to say that nothing really surprises me anymore. Not to say that I've seen everything there is to see on my trails around the city and in the great outback, but I have experienced my fair share of cycling adventures.
So a few months ago, I began my quest to update my bike collection and had my eyes set on a Costelo Massa mountain bike when I stumbled upon an electric bike range. Now, I've never paid much attention to fads and radical innovations in the industry, simply because I always thought of them as ways to get people to buy in on the new trend.
However, the benefits of an e-bike grabbed my attention and I can safely say the decision to buy one was one of my best moves yet. Here is my take on the benefits of the electric bike.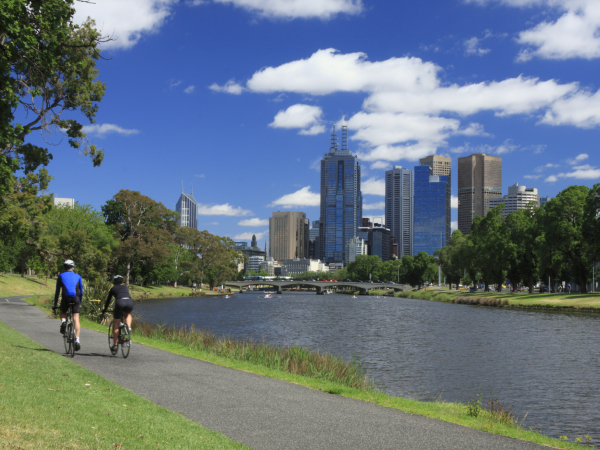 Cycling the Melbourne trails
Okay, so after gathering a bunch of testimonials and reviewing all of the e-bike videos on YouTube, I settled on a brand new Bosch eBike I intended to test to its absolute limits. The criteria were durability, control, battery power, charging time, the number of extra features, versatility, maximum momentum and trail control, among other things.
First I took it for a spin in a hectic city environment, from Collingwood to Fairfield and over the Yarra River, and back to Pridmore Park. The second route was a more challenging mountain trail in the Yarra Ranges National Park. Here is what I can say about this new piece of technology.
It allows you to ride longer and farther
Right off the bat, I could tell that the e-bike is a concept revolving around comfort, stability, and control. At first I was a bit worried about the intricate parts and the seemingly delicate battery and power housing and how the construction would fare against the pavement and the rocky trails afterwards.
It turns out the bike is really meant to last, with all of the parts securely fastened on a metal frame. However, it did take me awhile to stop looking at my feet and whether I left something behind on the road.
The acceleration is faster no matter the terrain, which proves extremely useful when going uphill, and the mechanism produces a smooth ride. I could definitely imagine myself going for extreme distances without losing my mind.
I think it's awesome for amateurs
While I wouldn't peg the e-bike as a competitive tool per se simply due to its advantages over traditional bikes, I do think that the electric bike is probably the best option for recreational cyclists and amateurs looking for a smooth ride.
Furthermore, because the emphasis is on comfort and battery longevity, I think it's perfect for people who commute to work but want to remain active at the same time. It's a good workout and you can travel for miles on end.
It's easy to use and preserves the environment
Probably the greatest benefit of an e-bike is that it doesn't leave a carbon footprint like other means of transportation. If you were taking a car to work or going to town on a gasoline-powered vehicle, you must have noticed the kind of impact your vehicle, along with millions of other vehicles, is having on the environment.
The e-bike doesn't pollute the air, but it allows you to travel longer distances and not tire yourself in the process. Even though I'm a seasoned cyclist, I always found myself reluctant to take my bike to work or downtown to meet with friends simply because I wasn't always up for taking on such a distance. Well, that's certainly no longer the case.
It's perfect for seniors
Finally, while I would recommend the e-bike to everyone wanting to get into the cycling game, I would especially encourage seniors to try out this form of exercise. I think it would be highly beneficial for older individuals to use e-bikes as a way to get a light workout in, and up the intensity in time as they begin to feel stronger and as they raise their cardiovascular endurance.
All in all, the e-bike has been an excellent purchase. It fairs well in all weather conditions and road types, it's excellent in giving you that extra push on those difficult trails, and it's certainly an excellent choice for recreational cyclists, whether you are a novice, or a veteran in the sport.