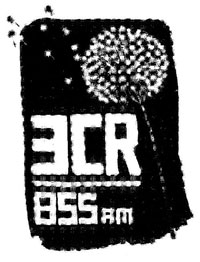 The radio show is all go for 2008!
YarraBUG has been accepted as an affiliate member of 3CR and our community grant application to cover costs for training and administration has been given the thumbs up by the City of Yarra.
We have funds to train six presenters. Even if you don't want to be a presenter your ideas for the shows content are most welcome.
The training is approx 25 hours each and can be tailored to suit time requirements (i.e: weekends). During Jan-Feb is quiet at 3CR and therefore a good time for people to complete training.
The show will be weekly, in a half hour slot and hopefully commence in March 2008 or when training is completed. At the moment we're considering a early evening weekend spot, as weeknights are 3CR language shows.
It's up to Yarra BUG to decide the guidelines for presenters and show format, at the very least, aspiring announcers should be a financial member of the BUG, a 3CR subscriber and have a interest in cycling issues.
We can have the option of podcasting the show after six months on air.
That's the very basic details so far, please contact us if you require further information about the show's format and are interested in participating. And if that's not exciting enough, 3RRR-FM have a new bicycle show on 7-8pm, Tuesdays on the summer grid filling in for The Architects.
Not forgetting, Sooty Park commenced it's third season tonight (Thursdays) on Channel 31. So here's your chance to become a part of Melbourne thriving bicycle media.
Email: enquiriesATyarrabug.org or call Chris: 0407 825 467. Or have a gander at the
website
and also subscribe to the
YarraBUG email list right here
to be kept up to date with local stuff.